As summer slowly begins to end, you may be thinking about one final project so that you can enjoy some warm days in your backyard. Both pergolas and trellis add style and dimension to your yard. Because these structures are almost the same, it's easy to mix them up. Hence, to decide what's best for your yard, you should understand pergola vs trellis. Read on to find out more.
What is a pergola?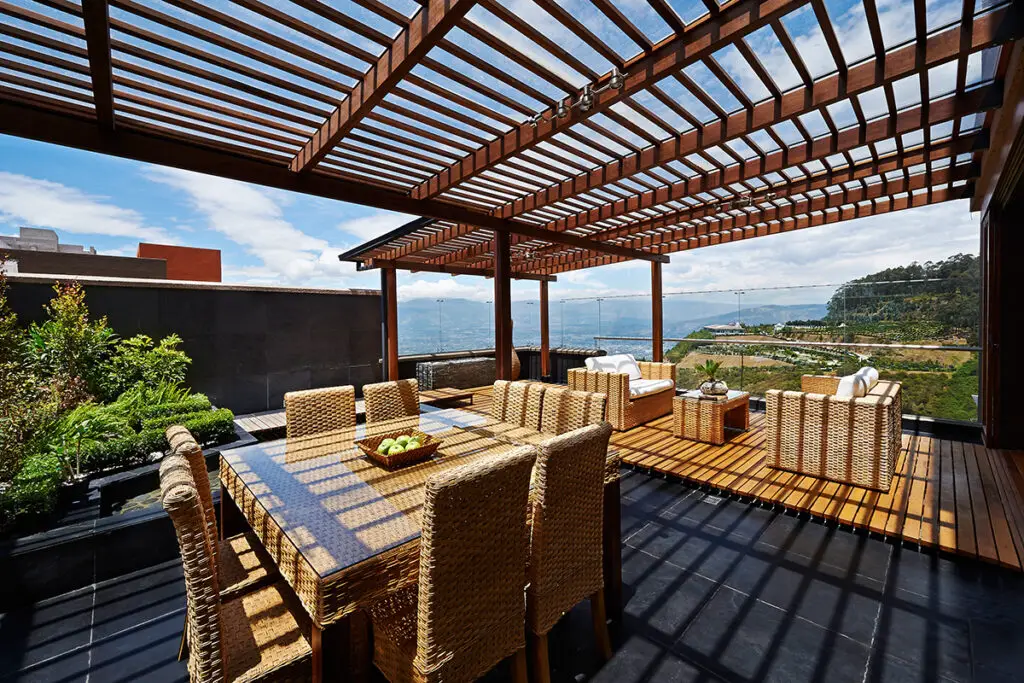 If you are looking for a considerable amount of shade, a pergola should be the best option. A pergola consists of posts that support a flat roof. The roof contains wooden beams and the sides are open. As such, it allows light to stream through. Besides, pergolas can be attached to a structure or freestanding.
Pergolas add shade, and visual appeal, and look great on patios, along pathways, or in gardens. Moreover, you can attach them directly to a building if you are thinking about covering the open area. For more decoration, you can even grow plants around its posts.
What is a trellis?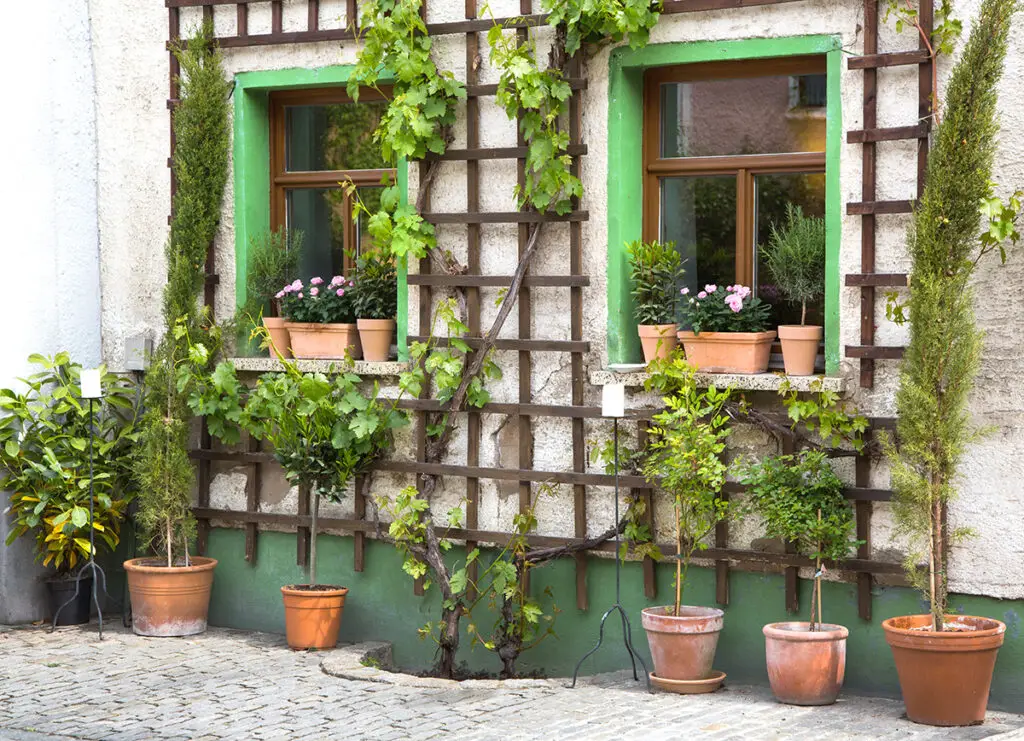 If you are planning to add something vertical that improves elegance to your garden, a trellis should be the right choice. In short, a trellis is a wall piece that has some kind of latticework to support the flowers or vines. The veins or plants can wrap around the open area of the trellis.
And, can add a visually appealing element to your garden. In addition, a trellis can be attached to another structure or freestanding. Also, they can be either sloped or vertical. Moreover, you can find a trellis that has an arch shape in many gardens. 
What do they have in common? 
There are a few similarities between a pergola and a trellis. However, the most common thing about pergolas and trellis is that both of them will improve the visual appearance of your garden or yard. Typically, both pergolas and trellis are made of wood. But many people use metal or vinyl to make them. Let's discuss them in detail.
1. Wood
As said, both pergolas and trellis can be made out of wood. However, choosing the right kind of wood is important for both of them. Or else, you need to constantly replace them. Because both these structures have direct with the ground, you have to carefully choose the kind of wood.
2. Vinyl 
You can use vinyl on both pergolas and trellis. Because vinyl is known for its weather-resistant capabilities, most homeowners use this material to increase the visual appearance of their yard. Moreover, vinyl will last f a longer time compared to wood. 
3. Metal
A pergola or a trellis build out of metal gives the yard an industrial look. However, metal might not be the best option when it comes to having weather-resistant abilities. Also, it might rust over time and you may have to treat the metal with some kind of protection. 
Key Differences
While there are some similarities between pergolas and trellis, you may be interested to know about the differences between them as well. 
| Pergola | Trellis |
| --- | --- |
| You may or may not grow plants around its posts | The main purpose of a trellis is to support plants and veins |
| Typically, a pergola can be attached to a structure or freestanding  | Trellis, on the other hand, can be attached to a structure, freestanding, sloped, or vertical |
| The cost of a pergola can be anywhere between $700 and $10,250 | The cost of a trellis can be anywhere between $350 and $2000 |
| Pergolas have four or more posts that support its structure | Trellises are freestanding structures not limited by sturdy pillars or posts |
| A pergola is an independent structure | A trellis can be attached to the roofs or exterior walls |
What's better about the pergola? 
Homeowners who know the benefits of relaxing and entertaining in their yards are considering pergolas and this is what makes pergolas a unique choice. Backyard enhancements help create that perfect personality and mood necessary to extend a family's hospitality and warmth. Precisely, pergolas tend to extend your living space.
Besides, it increases the amount of time that you can spend outdoors. When oriented and designed in the right way, pergolas can cast enough shade to make a warm afternoon enjoyable. In addition, you can always install a retractable shade cover to get more shade.
What's better about the trellis? 
The best part about a trellis is that it supports your plants and veins apart from increasing outdoor aesthetics. It has an open framework that helps your plants grow vertically. It can serve as the best tool for your plants to grow both outdoors and indoors, adds an accent piece to your garden, and add more privacy to your outdoor living space.
Apart from that, if your need for more garden space arises out of nowhere and you have a limited area, trellises will help you meet the challenge. What's great about trellises is that you can even attach them to pergolas to make your outdoor space even more enticing.
Who should go for a pergola? 
As said, pergolas are additional structures that can be independent or attached to your main building where you can spend time as you want. People who want to extend their outdoor space with a variety of design options tailored to specific needs can opt for pergolas. 
If you are looking for ways to create an outdoor oasis that offers tranquillity or energy or both, a pergola is the only home improvement to your patio or deck. Besides, there is no shortage of designs and types of materials that you can use to build your private space. Also, if you are considering landscape enhancements for your backyard, installing a pergola is the perfect option for you. 
Who should go for the trellis?
While trellises appear to serve the needs of gardeners with limited space, many people add them to their backyard to increase the overall look. So, it varies from one person to another how to use it according to their specific needs.
Whatever be the reason, trellises can improve the overall look of your backyard or garden. Moreover, if you are planning to attach something to the exterior walls of your house, roofs, or fences to make them visually appealing, a trellis should be the right option for you.